The 2022 Subaru Love Promise Community Commitment Award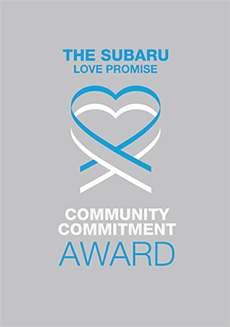 We've been nationally recognized for our dedication to our community and the Subaru Love Promise.
We're honored to receive the 2022 Subaru Love Promise Community Commitment Award. This award nationally recognizes Subaru retailers who are making the world a better place while demonstrating an outstanding commitment to supporting passions and causes in local communities. These efforts are focused in important areas such as the environment, community, health, education, and pets.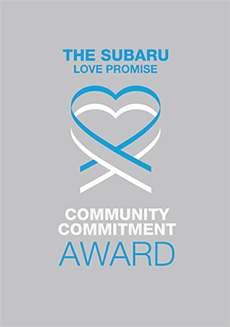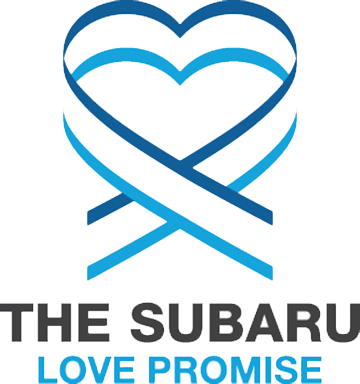 What is the Subaru Love Promise?
Subaru and our retailers believe in making the world a better place and the Subaru Love Promise is our vision of respecting all people. This is our commitment to show love and respect to our customers and to work to make a positive impact in the world.
How is Wyatt Johnson Subaru dedicated locally to the Love Promise?
At Wyatt Johnson Subaru, we believe in something more. We believe in being a positive force in something bigger. We believe in helping our community. Not just by our donations, but by our actions. We believe in setting an example for others to follow. We believe the relationship we build should last a lifetime. We will strive to ensure that love is felt not just by our customers, but by all. We do this because we feel it is the right thing to do.
Montgomery County Animal Care
AAI Environmental Corporation
Clarksville Montgomery County Education Foundation
Love Promise Stories from Wyatt Johnson Subaru
Subaru and Wyatt Johnson Subaru believe in making a positive impact on the communities in which we live and work. We uphold that belief through our Love Promise Community Commitment. Every month, we select inspiring stories from customers and partners from around our area who strive to support our collective commitment and feature them here
Subaru Loves Pets Montgomery County Animal Control - Samantha C
Licorice's story begins like so many other dogs that come into our care at Montgomery County Animal Care and Control (MCACC). A concerned citizen saw him walking around their neighborhood with no owner in site, and worried that he could get hit by a car, called to ask for our assistance. One of our animal control officers arrived to the area and was quickly greeted by a handsome brindle boy, wagging his tail and eager to be friends. He was so gentle and sweet, the officer decided he needed a sugary sweet name. With his sweet manners and gentle puppy kisses, Licorice quickly became a staff favorite. Day after day, Licorice waited patiently in his kennel for a family to choose him, showing his best behavior and politely following requests to sit and shake with every visitor who spent time with him. After a little more than two weeks, much to the delight of his caretakers, a family requested to adopt Licorice. The joy was short lived, however, as it was discovered during his neuter pre-surgery exam that Licorice was positive for heartworms. After being informed of his health condition, the adoptive family decided not to continue forward with the adoption, and Licorice returned to the care of MCACC. The staff, greatly concerned for Licorice's future, and seeing his story as a way to educate about heartworms and how to prevent them, promoted him on social media, while also reaching out to other rescue organizations for help. The covid pandemic has been tough all around for shelters and rescues, and most are facing overcrowding problems, with the additional problem of heartworm treatment being fairly costly, all efforts to help Licorice felt like they were hitting a dead end. Then one evening, just shy of two weeks after his return to the shelter, a young woman arrived having driven over 2 hours to meet Licorice. She had seen his picture online, was aware of his medical condition and had even already spoken to her vet about treatments (before she even met him in person!). Spending time with Licorice solidified what she felt when she saw his picture. She sat down next to him, he laid his head on her lap, and they knew they were meant to be a family.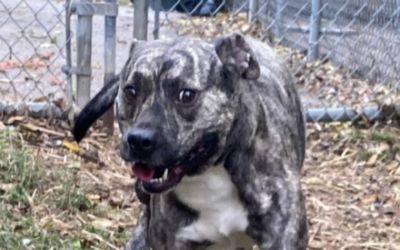 ---
Subaru more than just a car. - Thomas M
Overall] Extra Ordinary. I don't know how to put this in words. It started with an oil change for my 2018 Outback 3.6 Touring and ended with both that car and a 2021 Onyx XT. I never intended to buy the Onyx. The 2018 only had 42,000 miles. It was my wife's car. She passed away in April of 2020. Smoothest car I ever drove. I loved that car. Somehow while waiting for the oil change I convinced myself that I needed a newer Outback. No cars in the showroom, only one Outback available and WJ was offering too good of a deal to pass up. Or so I told myself at the time. Driving home I realized that I was going to miss that 2018, because it was more than a car. It was my wife's car, the one she drove to work as a Nurse Practitioner, the one that Zurrie our rescue greyhound rode in sliming the back windows, the one that my wife and I drove 10,000 miles to doctors appointments. It was a link to her, an anchor of our life together. I went back to the dealership two days later to buy that car back. When I got there I realized that I couldn't live in the past. I apologized and left. What was done was done. Two weeks later I was with a friend at his work place. The boss's daughter had an Outback. I said: "Great that reminds me of my wife's car!" But it got worse. My friends daughter just happened to drop by. Discussing the boss's daughters Outback she said: "That's my husband's and my dream car!" I said: "Great! Now I feel even worse than before! I could have sold you mine instead of trading it! Who know who will buy it and think of it as just a car!" But I had a thought: "What if it was still at the dealership?" I called Wyatt Johnson and asked to speak with Management and asked:" If my 2018 3.6 Touring Outback is still available , would you sell it to my friend's daughter for the reduced price you were going to sell tit back to me for? I explained how much that car meant to me. He said: "Sure, I can do that!" So we rushed to the dealership and were able to buy the car for much less than WJ would have sold it for to anyone else. Now it had been detailed and the scratches and a small bump fixed, and it had a lifetime warranty. The end was better than the beginning. I'm learning to love my Onyx Turbo XT too, and I thank The Lord and Wyatt Johnson for being so accommodating. Love is makes a Subaru a Subaru, not just a car. Thank you!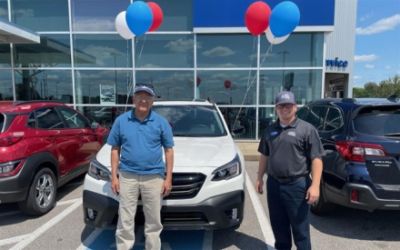 ---
FUEL Program - Denise S
Thank you Wyatt Johnson Subaru for the $16,260.00 for F.U.E.L. Wyatt Johnson has help this program numerous times over the years. This money will go a long way in helping childhood hunger for 2021. I pray blessings on each of you. Denise Skidmore,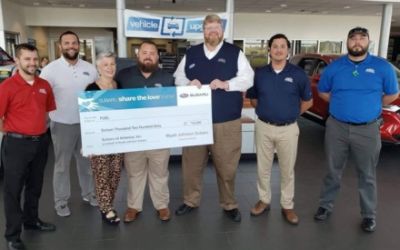 ---
service - Gary D
The personal was awesome and the mech. did a very good job and it was quick and to the point and all was very. Very nice and you all will get our services
---
Best Experience Every!!! - April P
In the case that my earlier comment wasn't recorded. I will put it here because I want them to know how much we appreciate them... David Smith is the young man that help us. He made our car buying experience far more superior to that of our last two new vehicle purchases. He went above and beyond to answer all of our questions. He was patient with us while we took our time with this purchase as were doing our research and also looking at other options elsewhere. This is just something we do when looking to make a large purchase. We kept coming back to Subaru and talking to David. He was by far the most knowledgeable and most attentive of all the Sales Reps of any of the places that we went to. He Loaded us up on all of the safety data about the Forester which was the most important selling point to us. He followed up with great information on long-term reliability, resale value and other cool bits. He was very enthusiastic and we got the vibe that he is very proud and happy to be part of the Wyatt-Johnson Subaru family and he warmly welcomed us to the family and that was a nice touch to the whole experience. We will definitely recommend both David and Wyatt Johnson to anyone of our friends and family. Gina Lee in the finance department was great. She helped us with peace of mind in choosing the maintenance and protection options for our Forester. Then there was Fran Burns who was an absolute pleasurer. She made us power users of our new Smart Car as I call it. Haha! Much Thanks! April, Mike and Andrew
---
Our 1st & 2nd Subaru Forester purchases - Dawn H
This is the 2nd time we've bought a Subaru Forester from them ! We love the Forester, love the sales, service, financial & management staff ! Our 1st time we bought the 2017 Forester. Every time we brought it in for normal service, ie: oil changes, tire rotation, etc, the service staff & mechanics were always very patient answering my questions, even found coupons for whatever service we needed ! We LOVED it ! ! !We decided to trade it in on the 2021 Forester (which I have named "Noni's T.A.R.D.I.S.") to get some of the new safety features & get a different color. Our salesman, David Smith was awesome ! He explained all the safety features, answered all our question, if there was something he wasn't sure about, he went out of his way to find out from someone else. Every time I've been up there to take care of things, ie: get the permanent plate put on, get the hitch & window deflectors put on, pick up new registration, David has always come up & said hello & asked me if there was anything I needed or if I had any questions. I highly recommend the Wyatt Johnson dealership & their staff ! ! !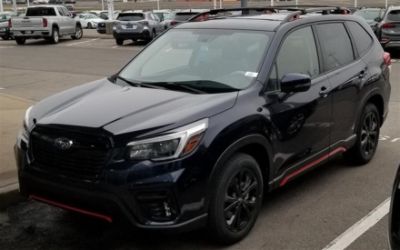 ---
Blankets During the Cold winter - Patricia L
I am so thankful for my local Subaru store Wyatt-Johnson Subaru. They reached out to our shelter in November and said they had blankets for us to pass out to our homeless community. This really touched my heart on cold winter nights our shelter fills up so fast and we have to turn so many away. Now we can give them a warm blanket to fight the frigid cold. Thank you Subaru and Wyatt-Johnson for you love to the community. Clarksville Montgomery County Salvation Army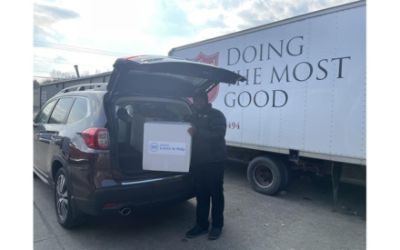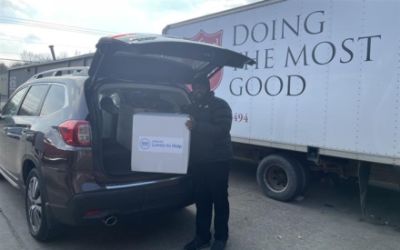 ---
Subaru Saves Lives - Dave K
Montgomery County Animal Care and Control takes in over 4,000 dogs and cats each year through our doors. Most of these animals are unwanted, unloved, and abandoned animals who have lost their homes by no fault of their own. Our staff works hard each day to try to find new and loving homes for all of our animals, however, 2020 has offered its own challenges with COVID-19 and its fallout. Enter the awesome staff at Wyatt Johnson Subaru and the Subaru Loves Pets event. Thanks to the love and support from the staff at Wyatt Johnson they made our October adoption event a huge success. Thanks to Subaru sponsoring our adoptions we were able to find new homes for over well over 140 dogs and cats. Granted, Subaru sponsored many of those adoptions, the event in itself drew so many visitors to our shelter that we adopted many more dogs and cats that we had anticipated, saving so many lives! Lives saved like Molly a 1 1/4 year old Shepherd mix who was abandoned by her owners, left alone in a garage and spent her early years being bounced from home to home as an unwanted pet. Thankfully through the Subaru Loves Pets event, after sitting at our shelter for over 80 days, Molly found her new family and is now in a loving and caring home, she no longer has to worry about being bounced to different homes or being left abandoned. The staff at Wyatt Johnson continue to give even after our October event. Staff from Wyatt Johnson once again showed their love and support for our animals in volunteering their time and efforts at our shelter helping get animals in our shelter adopted into loving homes. We are so thankful for the hard work and dedication the staff at Wyatt Johnson put forth to helping our pets get adopted into loving homes. Thank You to Wyatt Johnson Subaru and their awesome staff!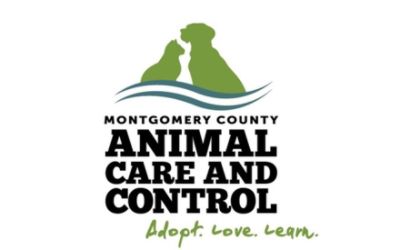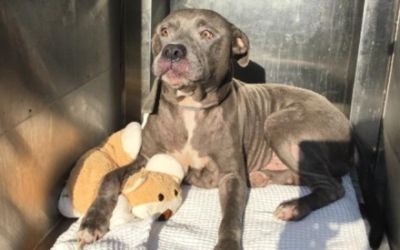 ---
Make a Dogs Day- Animal Adoption Event! - Josh A
Every year Montgomery County Animal Care Services hosts a HUGE adoption event! This year, Wyatt Johnson Subaru showed up to help Make a Dogs Day. The event was an all day event, aimed to clear out the shelter and get as many wonderful pets into new forever homes. With COVID, Animal Care Services put in special practices to keep all volunteers and guests safe and even pushed the event back one week to ensure safety for everyone. This ended up being the best adoption event yet! So many dogs and cats found new homes! Wyatt Johnson Subaru donated animal food, and much needed supplies from their "Stuff the Subaru" event. They also sponsored 30 animals to find their homes, and a few employees came to help lend a hand! It was a great day full of adoptions and joy!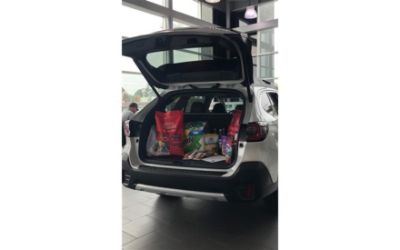 ---
Nurses getting Loved on - Patti A
I received a notification a few weeks back that stated a local Subaru dealership Wyatt-Johnson Subaru was taking care of all health care workers and giving them free oil change and free inspections during the initial scare of Covid-19. I said there must be a catch cause nothing is free especially from a car dealership. So I called and talked to a really pleasant lady named Vickie that set me up for an appointment in 4 days. It's the day of the appointment and I drive to Wyatt-Johnson Subaru. Pulled up to the garage door that Vickie told me about 4 days ago. At this point my spidey senses were going off. I was prepared to leave if they said free oil change with $200 purchase or something like that. I got out of my car and a really nice young man welcomed me. He said his name was Dawson I told him who I was and that I was here to get the free oil change for health care workers. He thanked me for what I did, brought me inside showed me the waiting area where there were really nice snacks and drinks free of charge. He set me down and said give me 45 minutes tops. Little less than an hour later the young man Dawson came out with my keys and said Mrs Agard your vehicle is done follow me please. He gave me my keys and a print out of the inspection he said there are a few things that you may want to think about next time you're here for service. He said thank you and sent me on my way. As I drive off I thought wow! Is this the treatment you get here. I am so impressed with this dealership. Thank you Wyatt-Johnson Subaru
---